We have worked with Steve and his crew at SFI on two remodeling projects in the last three years and are very pleased with the results. The entire process; from design to tear out to installation was handled efficiently, professionally and on schedule. Between the two projects, SFI installed carpet, hardwood flooring, tile floors, and backsplash and Corian and granite countertops. The workmanship of the installers of each surface was excellent and done with great care and attention to detail. Steve and the his staff are very easy to work with, flexible, great problem solvers and provide all around great customer service.

We'll definitely be calling SFI for our next home improvement project.
John and Karen G.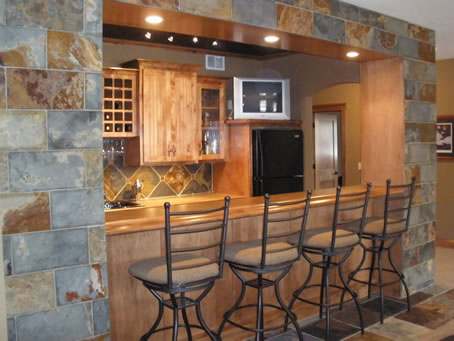 We recently built a new house and used Steve for our tile, flooring and countertops. As we lived in another state during the build we thought it was going to be a difficult situation, but Steve was very accommodating to our schedule and made sure he had time for us when we flew in. He has so many different selections in his store, I didn't feel limited in my choices at all. He was great at helping me with the various designs in the tile and when I showed him a picture out of a magazine, he was able to replicate the design to a T. We have a huge countertop on our kitchen island and we didn't think we'd be able to find a piece of granite big enough for it, but Steve went out of his way and shopped around for 3 months and finally found one. He's great!!! I wouldn't work with anyone else in the business!
Cheryl K.
We couldn't be happier with how the flooring, tile work and countertops turned out in our new home. Everyone at Steve's Floorcovering was super to work with and Steve's creativity in the tile designs was awesome. In addition, the quality of the work completed was first rate.
Lisa V.
Dear Steve,
John and I wanted to write and thank you for the great work you and Jody did on our new home in Maple Grove. It was a huge project and having the two of you involved helped to keep me calm throughout.
Your input on the floors, tile work, and countertops was invaluable. It is great to work with someone who thinks about quality and design. We really appreciate the fact that you don't just look at how things work, you consider also how they fit into the style of the house. Your attention to quality is evident in the finished product and in your follow-up, the way you quickly fixed anything that didn't come out exactly right.
Jody was incredible. She has a great eye for color and design and if I had had to make all those paint, stain, and design choices myself the house wouldn't look as beautiful as it looks. She really went the extra mile, keeping an eye on the entire remodeling project and catching a lot of those little things the rest of us didn't notice.
To add to the whole picture, of course, you did all this with us out of town for most of the project. I felt confident throughout that your team was on top of all the details and I rarely worried about the progress of the project.
The house is beautiful and I am so grateful to you and Jody for making it all come together with few worries. Please feel free to have any future clients contact John or me for a referral, as we will be pleased to share our experience.
Sincerely,
Dorothy P.
Steve's Floorcovering, Inc.
5650 Quam Avenue NE
St. Michael, MN 55376
Author Profile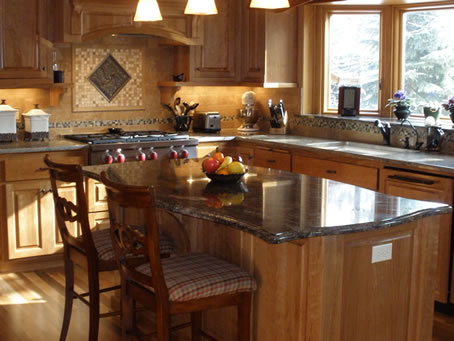 Welcome to Steve's Floorcovering, Inc. We have spent the last 37 years bringing exceptional craftsmanship and genuine thoughtfulness into homes. We strive very hard to inspire a look that is truly unique for everyone.