What is the best way to remove a stain from carpet?
For almost any stain, a few drops of Dawn dish soap in a bowl of cold water will remove it. Always use cold water, as warm/hot water will set the stain. For dried stains (such as pet vomit), place an ice cube on the stain to loosen it, then remove material with a paper towel before using the soap and water mix.
What is the best way to clean ceramic tile?
Almost any bathroom or tile cleaner will work to remove build-up, but for weekly maintenance, a warm water towel or sponge will clean the tile.
Do granite countertops need to be sealed regularly?
No. Countertops are sealed during fabrication and usually do not require additional applications. However, this process could be left to the homeowner's discretion.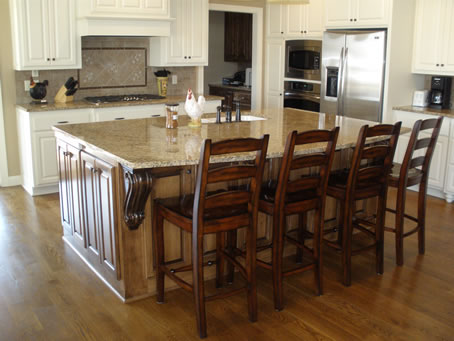 Why are there "yellow" areas on my vinyl?
Most "yellowing" is caused by rubber-backed rugs or high traffic areas where shoes are likely worn. Never use rubber-backed rugs on any grade of vinyl, and refrain from wearing shoes and going barefoot to protect product and stay within warranty guidelines.
What is the best way to clean wood floors?
The old-fashioned way – ¼ cup of vinegar to 1 gallon of warm water. (For weekly maintenance, a bucket of plain warm water will clean the wood if there are no particularly grimy areas). Never use any kind of store-bought wood floor cleaners, as they may leave a film, or worse, destroy the finish.
What is the best way to repair loose grout?
Scrape out the loose grout, vacuum the area well to ensure no debris is left behind, then, re-grout using new materials.
Why are there cracks (gaps) between the boards in my wood floor?
This is caused by the moisture levels in the home. With newer homes, understanding how to regulate the humidity level while operating an air exchanger and/or a humidifier can be a challenge and may take a full year in the home to know what it requires. The cracks normally occur when the moisture is low and the air is dry, most commonly during winter months. Once moisture returns to the air the boards will expand and the cracks will disappear.
What are manufacturer's guidelines for carpet maintenance?
Most manufacturers suggest vacuuming twice per week (more in higher traffic areas such as hallways, stairs, etc.) and having your carpet professionally steamed once a year. They also suggest that shoes never be worn on the carpet, and advise against bare feet. This leaves oily trails or matted areas, and in most cases crushes the fibers, making it impossible to clean or revive to the original condition of the carpet. Most carpet manufacturers normally require the above maintenance in order for their warranty to apply.
Steve's Floorcovering, Inc.
5650 Quam Avenue NE
St. Michael, MN 55376
Author Profile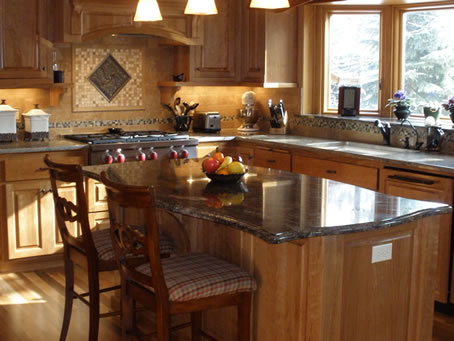 Welcome to Steve's Floorcovering, Inc. We have spent the last 37 years bringing exceptional craftsmanship and genuine thoughtfulness into homes. We strive very hard to inspire a look that is truly unique for everyone.